Japanese Poetry Cyanotype Atelier
You will explore the ancient technique of Cyanotype as reinterpreted by our creative masters Dimi and Yuko.
Meet The Artists

DIMI // GREECE
Dimitri is a visual artist based in Kreuzberg (Berlin) working in the fields of photography and printing. His interest in analogue photography and its interaction with painting arose during his studies in the fine arts department in Kunstuniversität Linz, Austria.
YUKO // JAPAN
After working with publishers and gaming companies for 5 years, Yuko shifted her career to become a visual artist in Berlin. For her, Cyanotype is a great way to transform a digital image into real life. Yuko is excited to share her knowledge about digital negatives and the science behind Cyanotype with you.
Origins

Cyanotype
is a
170 year old photographic printing process
that produces prints in a distinctive dark greenish-blue. The word cyan comes from the Greek, meaning "dark blue substance."
The process was invented by Sir John Herschel, a brilliant astronomer and scientist, in 1842.
However, Herschel did not use cyanotype for photography, but for reproducing notes. It was a family friend,
botanist Anna Atkins
, who used the cyanotype printing process in 1843 to create an album of algae specimens. She created the images by placing objects directly on photosensitive paper. She is regarded as the
first female photographer
.
Check Your Toolkit

We have selected the best tools and designed your tool box in collaboration with the artists to lay the ground for your creations.

Set Up Kit
1 X Pair of eco-friendly gloves
1 X Apron
2 X Workspace protective papers
Creative Channel
4 X Cold pressed papers
4 X Hot pressed papers
Key Tools
1 X Foam brush
1 X Cyanotype chemical A (2gr)
1 X Cyanotype chemical B (0.8gr)
3 X Contact frame sets with 2 black clips for each
1 X Pipette dropper bottle (containing 20 ml of distilled water)
Creative Set
1 X Tea blend of green and black tea
1 X Digital negatives with 3 parts
1 X Set of dried lemons
1 X Set of dried flowers
1 X Black marker
Exhibition Support
1 X Hanging vertical support
1 X Gold clip
Set Up Kit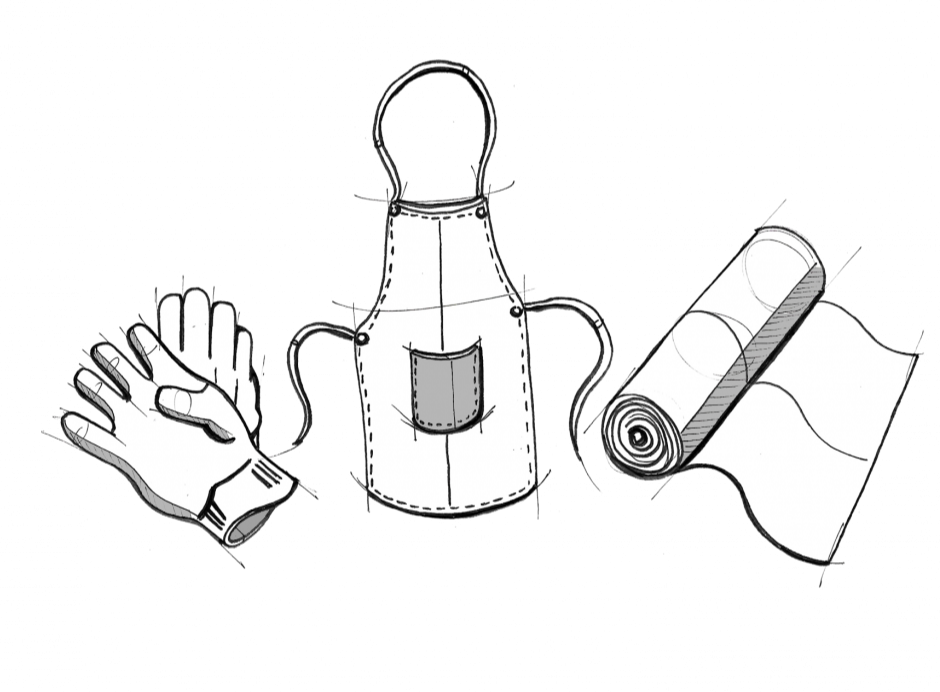 Creative Channel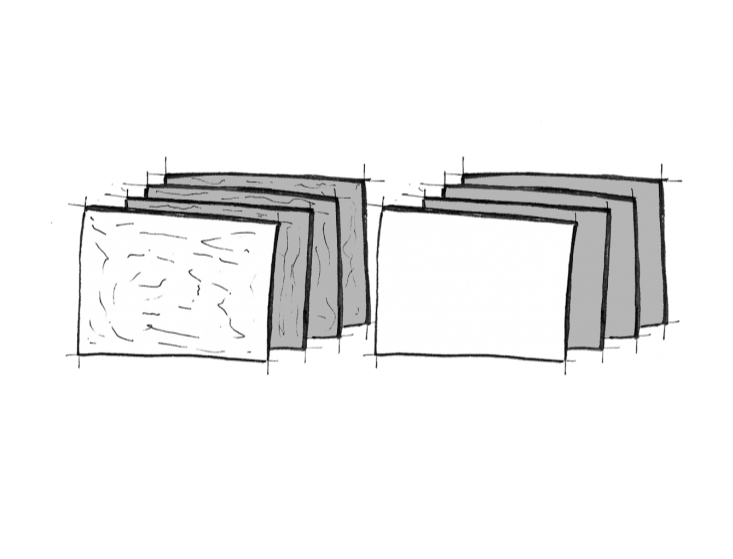 Key Tools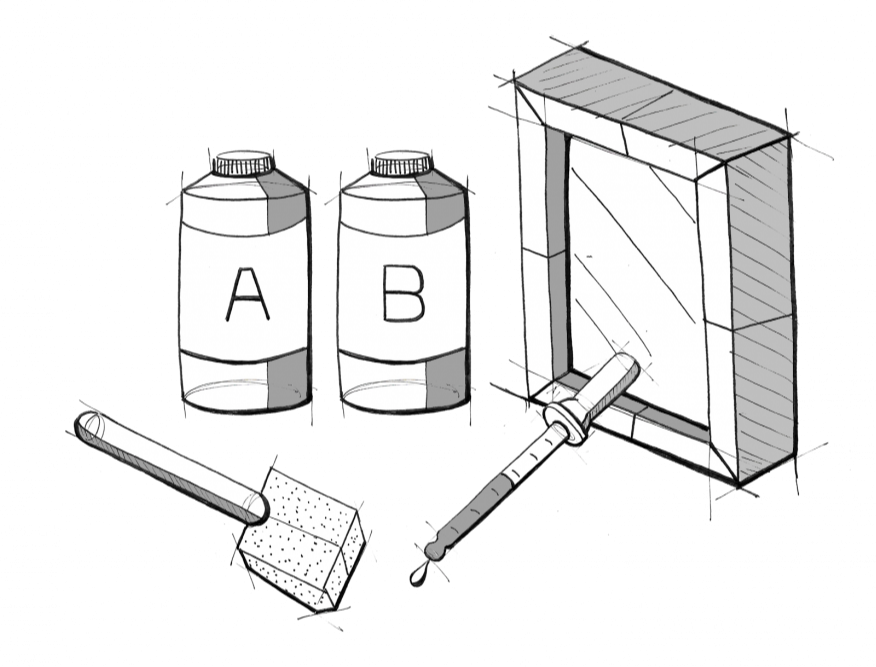 Creative Set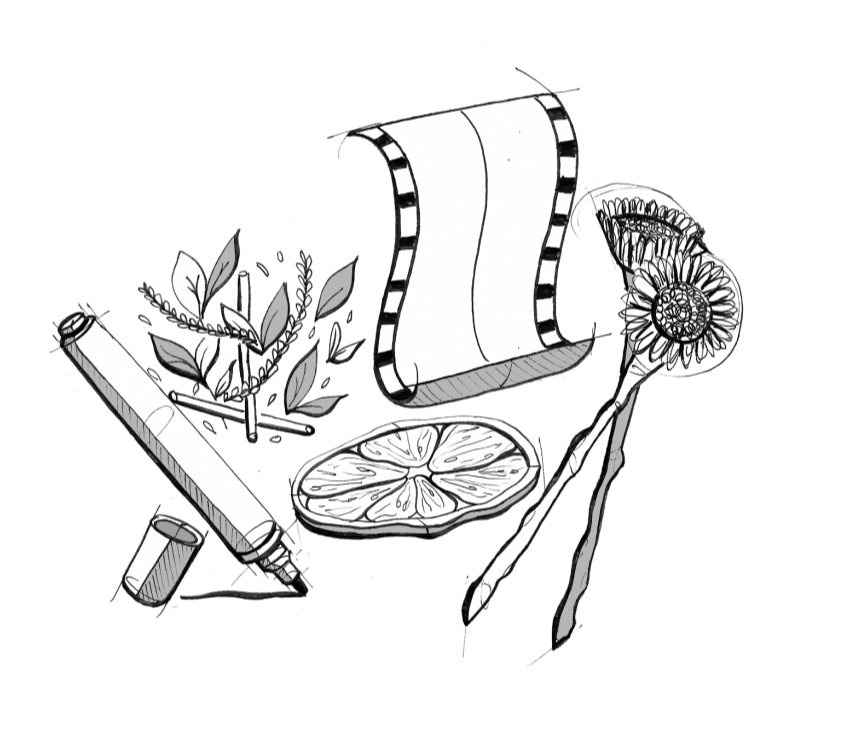 Exhibition Support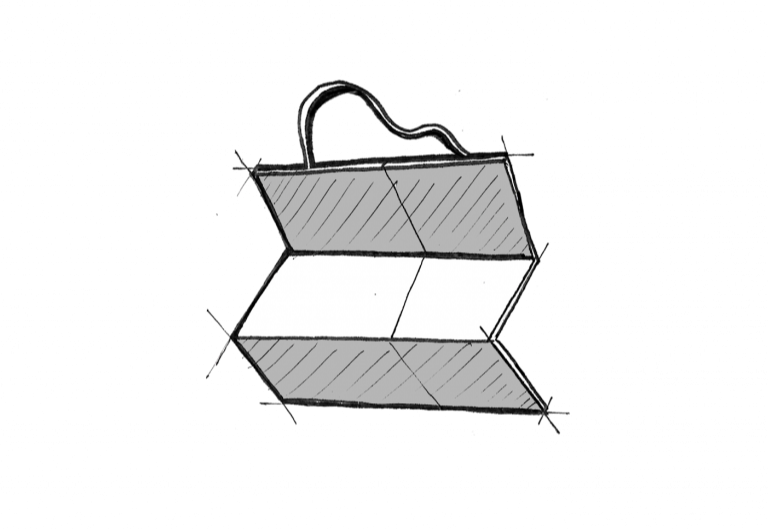 Tips From The Artists

Here some of Dimi & Yuko's secret tips for this atelier
Atelier Info &
Duration
The atelier is adapted for beginners and the approximate duration ranges
from 2 to 3 hours. We recommend to start during the day as you will require the sun light to expose your prints.
Keep Your Chemical Longer
If you want to keep the chemical mixture for approximately one week, you should keep it in the fridge. Once you are done, you can dispose the liquid by diluting them with enough water and pouring them down the drain.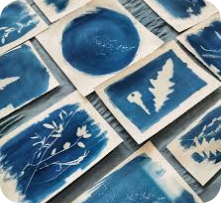 Expose Your Craft
Under The Sun
When the paper is exposed, make sure it is close to a window where UV light (sunlight) can be reached
Cyanotype Chemical Dosage
For 20 ml of distilled water you will require:
CHEMICAL A containing 2 gr ferric ammonium citrate
CHEMICAL B containing 0,8 gr of potassium ferricyanide
When you start your craft, make sure you don't apply too many chemical drops when you coat your paper
Questions & Answers

Don't forget to sign up for the live Q&A session with our artists. You will be able to ask any additional questions and tips to polish your craft! Don't worry if you can's make it, you will still be able to access the content from your Craftspace.
Created with